DB Payroll Talent | No Freelancers | No Sub Contracting
100% In House Developers, Designers & Marketers
"Unleash Offshore Excellence: Accelerate Growth with Expert Staff Augmentation"
Web Developers

Digital Marketers

Email Marketers

Salesforce Experts

Software Developers

Ios/Android Developers
Web Developers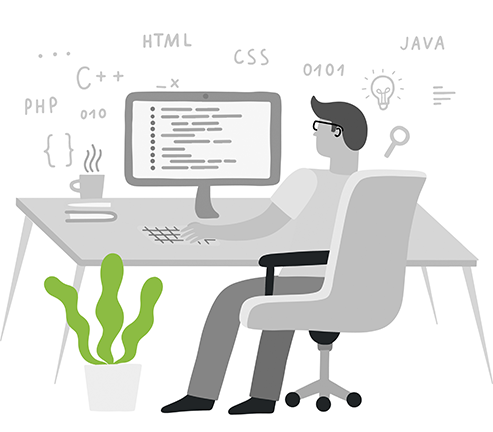 Hire top offshore web developers skilled in varous front-end and back-end tech stacks.
Want your next web project to stand out for its flawless user interfaces, easy navigation, and unwavering accessibility? We have your back!
hire our front end & back-end  developers. we will do everything in our power to make your idea a reality!
Hire front-end & back-end developers from DigitalBloke:
Full Stack Web Developers
Angularjs Developers
Reactjs Developers
Nodejs Developers
Typescript Developers
WordPress Developers
Shopify Developers
Php Developers
Digital Marketers
We assist in making sure that humans, not simply spiders, learn about your company.
We handle it all, from thorough user and keyword trend analysis to creating winning tactics for your unique requirements. The one thing that sets us apart as a firm offering cheap SEO services is how coolly we go about it. Our expertly honed professional Digital Marketers cover everything from setting up local strategies, enhancing your company's skills, climbing Google search rankings, to choosing the appropriate KPIs. Here is when the real game begins. We listen in on your intended audience so that they can learn where you are.
Hire as per your need and goals:
Seo Experts
PPC Experts
Copywriters
Growth Marketers
Performance Marketers
Email Marketers
SMM Experts
Media Buyers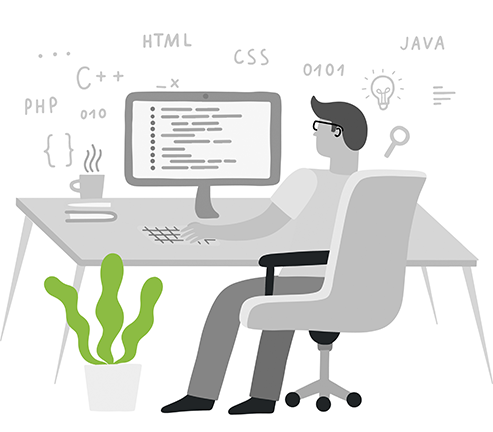 Email Marketers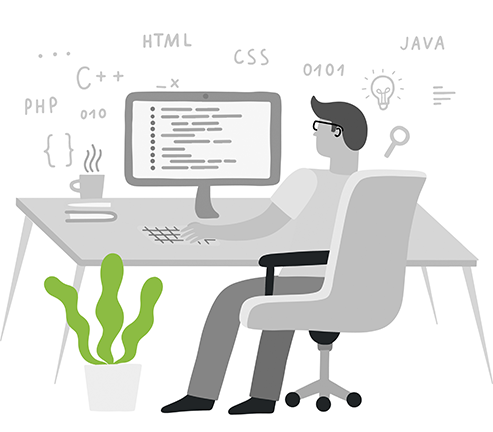 pixel-perfect email template coding, campaign deployment, and automated setup. You can count on us for all things email-related.
Worldwide, 5000+ Brands & Agencies Adore Us
For all of our clients' email marketing needs, we are their go-to partner. Our clients adore what we do. Thousands of email templates that display correctly in all email clients have been given by us. We have served as many marketers' hidden weapon, assisting them with list segmentation, programme implementation, and A/B testing to get the best ROI. Our clients appreciate us for a number of reasons, including our quick turnaround times, good creative support, and exceptional technical support.
Custom Email Design and Coding
Data Integration & Migration
Full Email Campaign Management
Email Automation Management
Hire email marketers from Digitalbloke. We have talents experts in various email marketings tools and crm's like salesforce, mailchimp, active campaign, get response, zoho, etc.
Salesforce Experts
Are you interested in hiring a dedicated Certified Salesforce Developer and Admin?
We have a pool of certified salesforce experts 
Salesforce Certified Developer
Salesforce Certified Administrator
Salesforce Certified Marketing Cloud Consultant
Salesforce certified Marketing Cloud Email Specialist
Salesforce Certified Pardot Specialist
and many more...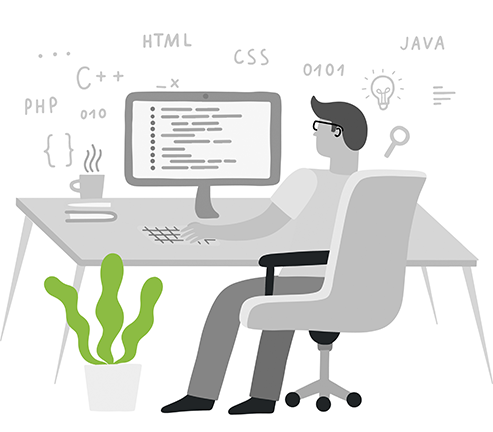 Software Developers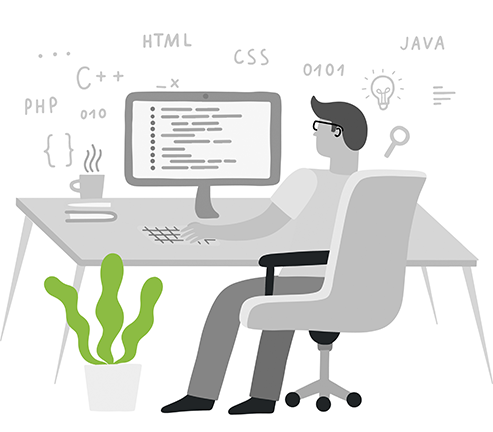 Hire dedicated software developers and teams for your software projects.
We have a candidate pool of some of the smartest software developers across the globe. We have talents who have expertise across a variety of tach stacks.
Full stack Java Developers
Asp .net Developers
C# Developers
Python Developers
C++ Developers
Ios/Android Developers
Get your app development started within 48 hours, hire the best app developers from DigitalBloke LLC.
We have screened a thousands of app developers to make it easy for you hire the ideal app developer suiting your idea and requirements.
Ios Developers
Android Developers
React native Developers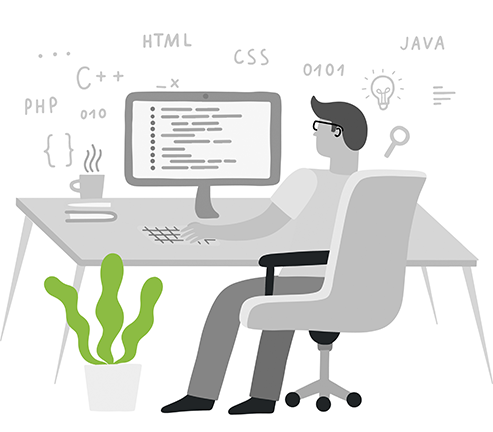 Deliver Latest Services
Each talent on our payroll has been pre-screened and qualified
Digitalbloke is here to help! We provide IT staff augmentation services that take the burden of hiring off your hands. Digitalbloke LLC is a leading  IT Staff Augmentation provider across the world. We offer high-quality, cost-effective services to businesses of all sizes. With our team of experienced professionals, you can rest assured that your business will be in good hands.
Excellent Communication
they have passed a rigorous AI-powered English communication test that measures speaking, listening, reading, writing.
Technically Strong
Each applicant undergoes a demanding skill evaluation  which is tailored specifically to the position.
Culture Fit
Compatible with the basic values, vision, principles, and identity of the firm and able to adapt, understand, and modify accordingly.
Accessible in all time zones
We have someone who can work in your local time zone and be ready to join you in as little as 5 days because Digitalbloke has talent working across time zones.
Our Work Process
"Hire a talent within 48 hours"
A prominent global provider of IT staffing services, DIGITALBLOKE uses cutting-edge technologies to find qualified IT & software specialists for a variety of commercial organisations. Our placement and retention statistics have undergone extensive analysis, which aids in predicting the employability of our applicants.
Permanent & Temporary Staffing
Hire permanent and contract employees from Digitalbloke LLC. quickest turn around time and best rates in the industry.
Staff Augmentation
Hire off shore talents from India within 48 hours. select from a pool of pre vetted talent across different domains.
Outsourcing the hiring process
Use our RPO Service to identify possible candidates who will benefit your business's goals.
"Priyanka is very skilled in opencart customisation and will aways find a solution to complicated issues and special backend requests. I can recommend her to anyone that needs opencart customisation. Will come back again as I've done for some years now."
"Quality work, professional, excellent communication skills, recommended, will like to hire again. A+"
"I hope to maintain a long relationship with Priyanka and have already rehired her at a higher rate."
Hire a Talent
out to you within the next 48 business hours.
Hire A Talent
Apply For Job
Start a Project
Hire A Talent
Looking for engineers to brew your own magic potion?
We can help you!
One of the tech experts from Digitalbloke will reach out to you within the next 48 business hours.
Apply For Job
Start a Project
Homepage 2